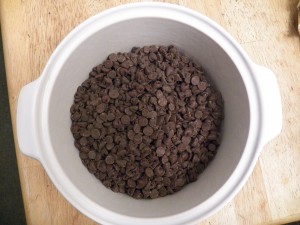 I had a supervisor once named, Linda and she would bring these brownies to our meetings. I guess it was her way of bribing us to work harder. It certainly worked! Not only are they heavenly, but they are easy to make, too.
Ingredients
2 packages Pillsbury rich and moist brownie mix
1/2 cup vegetable oil
3/4 cup water
3 eggs
3/4 cup chocolate chips
Directions
Mix all ingredients together and spread into a greased 9×13 inch pan. Bake for 40 minutes @ 350 degrees. Frost with your favorite chocolate frosting.