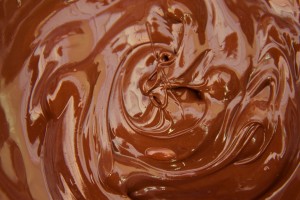 This was a favorite recipe of my Mom's. She used to make it for us for dessert. It was always a treat to have and so much better than store bought pudding. It is easy too. This is really an old fashioned dessert.
Ingredients
1 cup flour
3 teaspoon baking powder
1/4 teaspoon salt
3/4 cup sugar
2 Tablespoon Cocoa
1/2 cup milk
1 cup nuts, chopped
2 Tablespoon melted butter
1 cup brown sugar
4 Tablespoon Cocoa
1 3/4 cup hot water
Directions
Mix together flour, sugar, baking powder, salt, sugar and 2 tablespoon cocoa. Add milk, melted butter and nuts. Pour this mixture into a 9 inch square pan. Mix the brown sugar and 4 tablespoon cocoa together and sprinkle over top of mixture in pan. Pour hot water over all of this. Bake @ 325 degrees for 45 minutes.