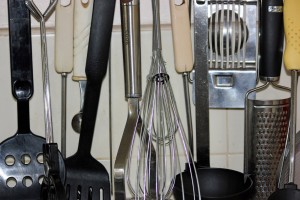 I have a son-in-law who is from Tunisia. At Christmas he brought this dish to share with us. It is one of his favorite Tunisian recipes and he needed a little of his own comfort food for the Holidays. He got the recipe from his mother. We all liked the dish, but I think many Americans might douse it in catsup or salsa!
Ingredients and Directions
2-3 chicken breasts
1/2 cup of olive oil
1/2 cup of water
2-3 potatoes cut in 8
1 egg
3/4 cup of parsley
1 cup of Parmesan cheese
salt and pepper
1 onion, finely chopped
Directions
Put the chicken breasts and potatoes in a 9×13 inch pan. Cover with the water and olive oil and bake at 350 degrees until chicken and potatoes are tender. Shred the chicken. Mix all rest of the ingredients and add the shredded chicken and potatoes to it. Add several tablespoons of the juices from pan that chicken was cooked in. Pour everything back into the 9×13 dish and bake until set, about 35 to 45 minutes.