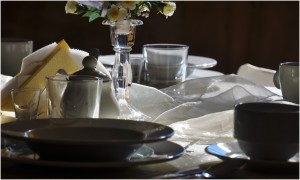 This is another favorite recipe that you can put in the oven and forget about it. It is super easy and very delicious. It is definitely good enough for company.
Ingredients
4 1/2 pound pork center-cut loin, tied if desired
1 Tablespoon Worcestershire
1 Tablespoon soy sauce
2 teaspoons Mrs. Dash
2 teaspoons Lowry's seasoning salt
2 teaspoons garlic salt
1 cup Pepsi
Directions
Place pork in a 9×13 inch baking dish. Rub with Worcestershire and soy sauce. Sprinkle with Mrs. Dash, Lowry's and garlic salt. Roll roast and rub to coat with spices. Pour Pepsi over all. Place roast in 350 degree oven. Bake 2 1/2 to 3 hours, until a meat thermometer inserted in the center reads 180 degrees.