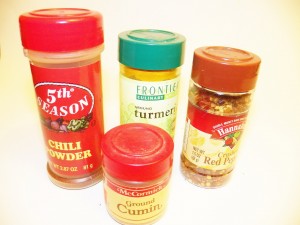 Here is another recipe that I recently found in the Penzey Newsletter that has become a favorite recipe of mine. I had never heard of Vindaloo seasoning before, but I will never be without it now. It is the perfect combination of seasonings. This recipe was contributed by Catherine Clark and it is fantastic. I made it once adding green beans and once adding potatoes. I think cauliflower would be good, too. I also have made it with chicken instead of pork. Also I increased the amount of coconut milk to 1 cup from the original recipe of 2/3 cup. If you add extra ingredients, you will need the increased amount of milk.
Ingredients
1 lb boneless pork tenderloin, cut into 1/2 to 1 inch cubes
2-3 Tablespoons Vindaloo Seasonings
1/4 cup cider vinegar
1 tsp salt
2 tablespoon oil
1 onion, chopped
4 cloves fresh garlic, minced
1 cup unsweetened coconut milk
Vegetables (optional)
Cooked rice
Directions
Mix together the Vindaloo, vinegar, and salt into a paste and set aside.
In a large skillet, heat the oil, add the onions and garlic and lightly brown.
Add the Vindaloo paste and stir for about 3 to 5 minutes. This will become thicker.
Add the meat , stirring to cover it with the paste and searing it for 2 minutes.
Add the coconut milk and stir to deglaze the pan.
Reduce heat to a low simmer (this is where you can add vegetables) and stir occasionally, until the meat is cooked and tender, about 7 to 10 minutes.
Serve over rice.